Digital force gauges - push pull measure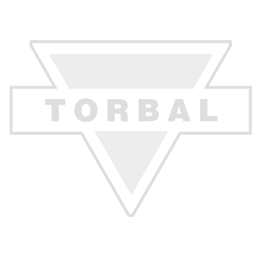 Capacity and Resolution:
50N(5kg) x .01N(1g) to 50kNg(~5t) x 10N(1kg)
Features:
Ergonomic and rugged design, Auto-rotate LCD display, Sealed front panel, Intuitive 8 key keypad, 7 measuring units, USB port, Auto-Rotate display, and 6,400 Sample Memory.
Functions:
Compression and tension testing, Peak measuring, Peel testing, Min/Max, threshold measuring, Statistical calculations, Onscreen X, Y, graph plotting and Histogram.
Application:
The FA series has a rugged and durable design making it ideal for high capacity force testing. These gauges can perform compression and tension force measurements as well as peak and peel testing. The FA50, 200, & 500 have internal load-cells and can be used as handhelds to test force. The internal load-cell gauges can also be fixed to a test stand to help perform measurements.
The higher capacity force gauges (FA1k and up) have external load cells that can measure forces up to 50N(~5t) while still retaining resolutions as low as 20g.
Description:
The FA forge gauge has a USB interface port and a graphical LCD display. The gauge can store up to 6,400 samples in its internal memory and can graph and shows statistics for these measurements. The gauge has an auto-rotate screen to make force testing fast and simple.
The internal load-cell force gauges come with 5 attachments to assist in taking measurements. These gauges have a unique ergonomic design.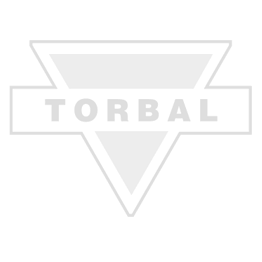 *Only applicable for the FA50, FA200, and FA500.
Application:
These accessories are used to assist in taking force measurements. The attachments are designed to make force testing faster and easier. The force gauge can be mounted to the test stand and used to apply compression or tension force by moving the gauge a specific distance.
The other accessories are used as attachments to help grasp the object being tested and to better position the force gauge itself.
Description:
The FA force gauge can travel along the test stand for a maximum distance of 355mm. Each turn of the knob moves the gauge exactly 3mm allowing for precise measurements. The stand is also equipped with a digital caliper that reads the distance the gauge has traveled. The caliper can display the distance in either millimeters or inches. The stand's has a small footprint of only 210mm x 128mm.
Selecting a Force Gauge
What they Do:
There is a great tendency for people to think of force gauges as omni-directional scales, whereas in reality a scale is a uni-directional force gauge. The scale measures the force with which the earth's gravitational field exerts upon a mass (which we call the weight of the mass). Torbal force gauges can be used in both tension and compression for a number of different applications. Force gauges have the ability to perform low capacity precision measurements as well as very high capacity measurements for heavy duty testing.
Specifications: 50N (10lbs) – 500N (100lbs) w/ Internal Load Cell; 1kN (200lbs) – 50kN (~5t) w/ External Load Cell
Load Cell Style:
Torbal force gauges are equipped with either an internal load cell or an external load cell depending on the capacity. Gauges with capacities up to 500N have the load cell mounted inside of the meter allowing for ergonomic testing. High capacity gauges have an external load cell to prevent damage to the meter. The external load cell comes with 2 load bearings for added support.
Graphical LCD Display:
Force gauges are able to perform tests based on thousands of samples. When analyzing sets of samples this size, it is important to look for trends. Spotting trends can be easily accomplished with a Graphical LCD Display. On a Torbal force gauge, data can be viewed as a x/y axis graph or a histogram. Results can be analyzed as a whole or you can scroll to a specific moment (sample) from the test. A graphical display is one of the biggest reasons consumers left mechanical force gauges for digital ones. The Torbal FA series display is also bi-directional.
What else to Look for:
Memory Storage – When working with high volumes of samples it is beneficial to have storage space directly on the force gauge. Torbal FA series force gauges offer a 6,400 sample memory bank. In addition to the internal memory, the gauges can be connected to a PC via USB where the number of samples that can be store is virtually limitless.
Attachments – Some force gauges have the perk of being able to equip attachments in order to perform more effective testing. Torbal gauges come with 6 tip attachments including a hook and extension piece. There are also additional accessories available. Force gauges with capacities up to 500N can be mounted on our special testing station.
Conclusion:
Measuring force is not performed the same way as weighing on a scale. Force gauges have unique attributes such as internal and external load cells. Internal models are very ergonomic and higher capacity, external models are very rugged. Memory storage is very important especially for field work. Attachments can make a huge difference in the level of difficulty when performing force testing.